Many people, including myself, are able to travel for virtually free, unlimited, by using their credit card points. 
Getting new cards, earning the bonus points, and swapping them for miles or cashback, equals a free vacation (of first class). 
But you can't simply dive in and start applying for credit cards. A  project such as signing up for welcome bonuses and accumulating miles, is one that needs strategizing.
When it comes to applying for credit cards, it's almost like plowing through a game of Monopoly or Ticket To Ride (if you still do board games, that is); "Where do I put my tokens?", "When should I take the jump?", "Go for that deal or not?", "Collect those rewards?"
Over my years in the credit card industry, I've put together some outstanding tips that I always have up my sleeve when guiding someone who's applying for credit cards. Even I use these tips when I'm going for new cards.
I'd love to share them with you and give you a peek into the reasoning behind the tips.
Application tips and advice
First a word about following the tips. The application tips I will outline shortly are the rules of our game.
Follow the rules, you win. Ignore the rules, you lose. 
By using the tips when applying for credit cards, we're basically outsmarting the bank. We're literally taking the bank application rules every bank has in place, zooming out to view them all on a big board, and going about applying for cards in a way that pleases all bank rules out there at once. We're working in our favor but staying in line with the bank requirements. 
End result? We got the most chances for approvals because we followed the bank rules and strategized our credit card applications so well, that one credit card application did not damage any others we were aiming for.
If you're out to accumulate many signup bonus rewards, join the game. Here are the rules to play by.
1. Get two credit card and first build credit for a year
First and foremost, in order to be eligible for opening new credit cards, you will need a strong credit base. 
To set that up, apply for two beginners credit cards and have them open for one year. Beginners cards can include the Journey Student Rewards from Capital One and the Discover It card. These cards are easy to get approved for even without prior credit.
Once you have these open for a year and keep them in good standing, you should have a good enough credit to move on to the next tip.
How To Get Approved For Your First Credit Card- 5 Actionable Tips
The best way to build your credit is by getting approved for credit cards. But, hey! How do you get approved for credit cards without having credit? That's like saying...
Read Post
2. Chase cards go first
When searching for a welcome bonus, first search for Chase cards, due to the Chase 5/24 rule. 
Chase will not approve you for a card of theirs if you have opened 5 or more cards within the past 24 months. And it doesn't matter which issuer the cards are from. Since you don't want to reach the 5/24 limit before you have a chance to apply for a Chase card, then first of all, start with a Chase credit card.
3. Always pop in some business cards in between personal cards
Most business cards do not report on your personal credit report. Therefore, instead of applying for all personal cards in one go, try to sprinkle in some business cards in between personal cards so that your personal credit report doesn't get filled up with new accounts too quickly.
When you apply for business cards, you will still be getting new welcome bonuses but the new accounts won't report to your credit report, giving it a breather.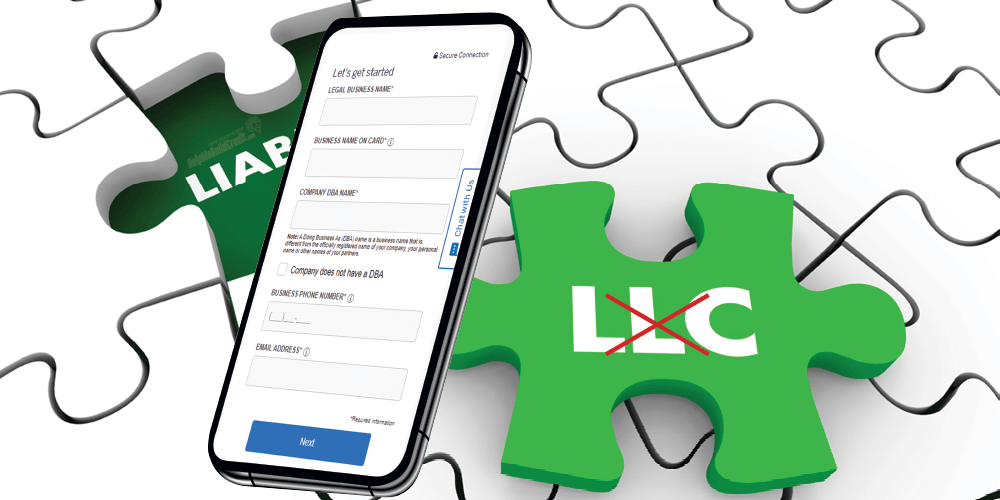 How To Apply For A Business Credit Card Without an LLC or C-Corp
You would love to apply for a business credit card. But the problem is, your business is not registered as an LLC or C-Corp. No problem! Tune in for a step by step gui...
Read Post
4. Always do two Amex cards the same day as they are very good in approving both
Amex has been good about approving 2 cards even in one day, so you should definitely give that a shot.
Another reason it is good to apply for 2 Amex cards in one day is because if you do 2 Amex applications in one day, the credit inquiries for those 2 cards will be combined to just one credit inquiry. Which is great because every credit inquiry on your report does have a little bit of a negative impact on your score. So one less credit inquiry is a reason for joy.
5. Always do two Bank of America cards the same day as they are very good in approving both
Bank of America is also great with approving you for 2 cards in one day, so if you got approved for one then go for a second. 
6. Always do two Barclays cards the same day as they are very good in approving both
Barclays is also great with approving you for 2 cards in one day, so if you got approved for one then go for a second. 
You might have to call the reconsideration department to push for the second card to get approved.
7. Remember to rotate between Player 1 and Player 2 (both can get the same cards)
Being too aggressive is not all that great. That's why using a system of Player 1 and Player 2 to apply for cards is fantastic.
You and your spouse or partner should play the parts of P1 and P2. Any points you earn from the cards you each apply for will stay within your family, which is awesome since you will get to use 'em all for your two selves and family.
And the biggest advantage of P1 and P2 is that you can be more aggressive in applying for cards because you have two players aiming for one goal. But as I mentioned above, being too aggressive is no good so remember to rotate between P1 and P2. 
Each of you should apply for a new credit card every second month, rotating between P1 and P2 so that there's a new card application each month but it's never the same one who is applying one month after the next.
8. If you apply for multiple card the same day choose cards that pull different credit bureaus
Most credit cards only pull your credit from one credit bureau. A good way of getting approved for multiple cards in the same day is by choosing cards from banks that pull different credit bureaus. Like this, one bank will not see the other bank's credit inquiry.
You can find a full list of which credit bureau each bank pulls here.
9. Be careful with welcome bonus eligibility rules
Every card has rules of when you are eligible or not eligible for the welcome bonus. Sometimes it is a timeframe (like with the Chase Sapphire Preferred Card 48 month rule). Sometimes it's once per lifetime (like with most Amex cards). And sometimes it can be a whole family of cards (like the Citi Premier Card, Citi Prestige, Citi Rewards+ Card, etc). 
Before you choose a card, make sure you understand the welcome offer eligibility rules and ensure you are eligible for the offer. You can find the details of the welcome offer eligibility on each of our credit card pages.
10. Know the bank approval rules
Last but not least, make sure you understand the bank's rules of who they approve and when. Similar to the Chase 5/24 rule mentioned above, other banks might have similar rules. You can check out a full list of all the bank rules here.