In May 2018, congress signed the Economic Growth, Regulatory Relief, and Consumer Protection Act. Thanks to the ACT you can now freeze and unfreeze your credit report for free, nationwide.
But because something is free doesn't mean you should do it. In this post, we will discuss everything you may want to know about credit freezes. So before you put your credit on ice here is what you need to know.
Why would I want to freeze my credit report?
Identity theft is on the rise. And the FTC estimates that over 9 million identities are stolen each year!
In order for thieves to open credit cards or any other tradeline under your name, the lenders will need to be able to pull one or all of your credit reports. Freezing your credit report basically locks out any thief from applying for any tradelines under your name.
What happens when I freeze my credit report?
Once your report is frozen, no one is able to view it until you unfreeze it. Every time you want to apply for credit, mortgage, and even sometimes just to get an insurance quote, etc., you will need to unfreeze your credit reports. You can also give a bank access to your credit report by generating a temporary code.
How do I freeze my credit report?
The law requires that all three credit bureaus must freeze your credit report for free within 24 hours from when you submit a request online or by phone.
Here is where you can request to freeze your credit with the three credit bureaus:
1)      Experian
Online:

https://www.experian.com/freeze/center.html

Phone:

888-397-3742

Experian also has an option to easily lock your credit report but you must have an Experian premium membership in order to do so. You can often get a 7-day free trial for the Premium membership. Experian lock is the easiest way to freeze your credit report. It takes a second to literally click on the lock button as seen in the screenshot below and lock your report, and same with unlocking it.
You can sign up here.
2)      Equifax
Online:

https://www.equifax.com/personal/credit-report-services/

Phone:

800-685-1111
3)      Transunion
Online:

https://www.transunion.com/credit-freeze

Phone:

888-909-8872
Information you need in order to freeze your credit report
If you are freezing your credit report online or by phone, you need your:
Social security number

Date of birth

Address

A

nswers to

authentication

questions (based on public records)
When freezing by mail, you need to send the following: 
A letter signed by you requesting the freeze, which should include your name, social security number, date of birth, and address

Photo ID

Copy of Social security card 

Proof of address 
How do I lift the credit freeze?
When you set up the credit freeze, you will be asked to set up a security pin. You can at any time, unfreeze your credit for a short period of time, or for good, by submitting a request online or by phone (use the above contact information) with the security pin or by answering other security questions. 
The credit bureaus must lift the credit freeze within an hour of you submitting a request to lift the credit freeze.
Many people have been reporting that they are having issues lifting security freezes online from their Experian credit report. If that's the case then you will need to do it by phone (this is not fun!).
Can I freeze my children's credit?
Yes! You can freeze a minor or an incapacitated consumer's credit report. The process to this is different between the credit bureaus, so follow the steps found on their websites.
Why should I not want to freeze my credit report?
Ice cold credit may be a big headache if you're the type of person, like me, who uses your credit very often. It may also affect your chances of receiving pre qualified credit card offers (I like them).
If you decide not to freeze your credit report, then at least monitor it. I wrote a great post on the best websites where you can monitor your credit for free.
The Best Websites to Monitor Your Credit Report For Free
In today's day and age, we hear daily of new hacks and new identity theft stories. By now everyone knows how important it is to properly monitor your credit report to...
Read Post
How to freeze lesser known credit reports
Here is where you can order copies of your bank screening reports:
Innovis – Collects credit info
Phone

800-540-2505 

Online

.https://www.innovis.com/personal/securityFreeze
NCTUE- Collects utility info 
Phone:

 866-343-2821

Online:

https://www.nctue.com/consumers
ChexSystems – Collects banking info 
If you know someone who is a victim of identity theft, please share this post with them, since this information about freezing credit reports may be very useful to them.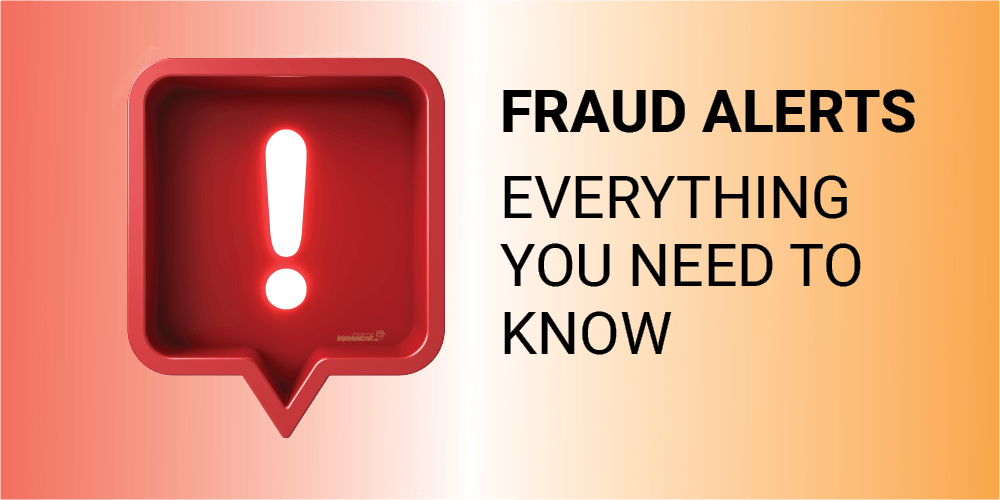 Fraud Alert- Everything You May Want To Know
Identity theft is on the rise, as ugly as it is. It is important for every consumer to be armed with the proper information so that if you are ever, g-d forbid, a vict...
Read Post