This week, we got exciting news from Chase. They introduced a new Freedom card called the Chase Freedom Student Card. As per Doctor Of Credit the Chase Freedom Student Card is available for applications in bank branches only.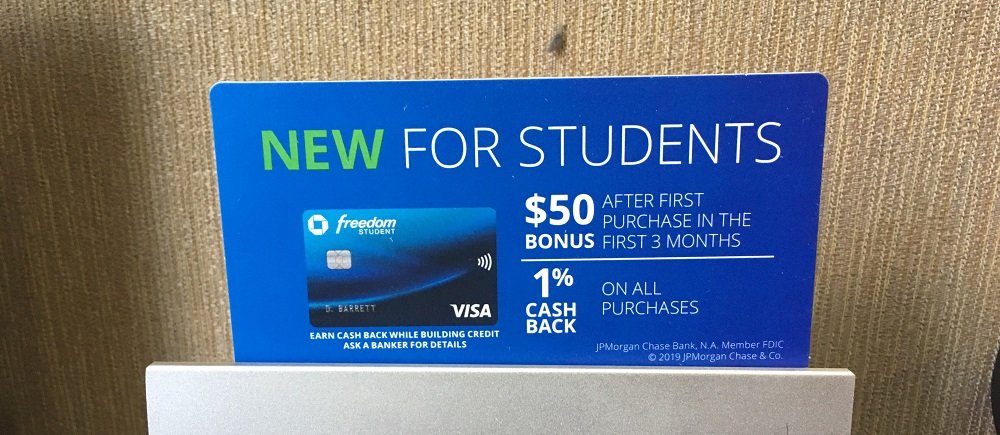 The Chase Freedom Student Card Overview
I believe the Chase Freedom Student will be a great card for students first starting to build credit. We still don't know for sure, but like other student cards, (for example, the Capital One Journey or Discover It Student Card) I believe this card will also be a pretty easy card to get approved for, even for newcomers to credit.
The card will be available for students only, but you will still be able to hold onto the card even after you graduate school. I believe you will be able to product change it to other Freedom products or even to one of the Sapphire cards as well.
Welcome bonus:
The Chase Freedom Student Card is offering a $50 welcome bonus when opening the card. Plus, an annual $20 bonus for the first 5 years. That gives you a total bonus of $150.
Card Details And Benefits:
You will earn 1% cash back on all purchases. Points are earned as Ultimate Reward Points so they are transferable to other Ultimate Rewards products.
You will receive an automatic credit line increase after 5 on time payments within the first 10 months. (This does not sound like such a perfect payment history. But that's how it is.)
There is no annual fee.
There are probably more benefits to the card. I will update this post once I'm able to confirm them.
Stay tuned for more!