You can't build credit without a credit card, but you can't get approved for a credit card without credit. This is the building credit catch 22. The old school solution was applying first for a secured credit card. With a secured credit card, the bank will ask you for a deposit that would cover just in case you default. This was a very common way of how consumers started building credit. But nowadays there is a better way.
Student Cards
In the last few years' banks have introduced new student cards. A student card is a regular credit card (non-secured) but is designed for college students who are first starting to build credit. Banks like them because this is a great opportunity for them to catch the students early on, helping the banks build a comfortable place in students' wallets. The banks hope that in the future, once the student gets older, he/she will expand their relationship with them.
Student cards are usually very easy to get approved for, even for newcomers to credit. Even though you do not have any positive accounts or any credit history, banks will approve you for their student product. You should, though, expect to get a low credit limit.
Having a bank account with the bank will also increase your chances of getting approved for a student credit card, even without any credit.
Why Student Cards?
What I like about student credit cards, rather than secured credit cards, is the factor that you do not have to lock up any money. Also, a lot of the secured credit cards have an annual fee, while student credit cards are free most of the time.
The Best Student Cards
I found the Capital One Journey to be a very easy credit card for students to get approved for. It offers some basic perks like no foreign transaction fees, auto rental collision damage waiver, and more. The Wells Fargo Cash College is also fairly easy to get approved for especially for applicants who have a Wells Fargo bank account.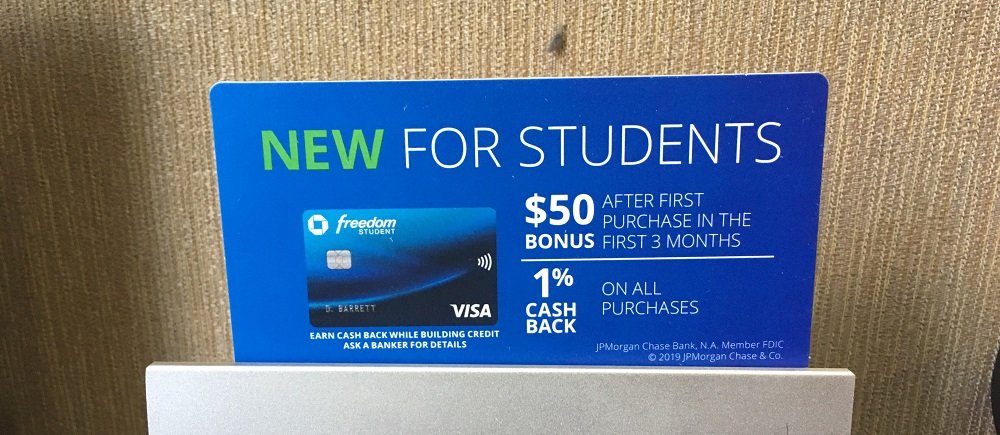 Chase recently introduced a new Chase Freedom Student Card. I do not, as of yet, have any personal experience with the new card, but it seems like Chase did a great job. With a welcome bonus, rewards program, automatic credit line increases, etc., I think the new Chase Freedom Student Card takes student credit cards to a whole new level.
If you have any questions about this post or if you need help choosing the right credit card, feel free to reach out. Just Ask Sam.
Thanks!